Choosing the right music for your wedding is one of the crucial elements of the entire event.
This decision becomes even more important if you opt for a single reception for different generations of guests.
The setlist will have to satisfy different music tastes.
What's more, your band or DJ will have this special role in making people cut footloose.
On the other hand, it's impossible to keep the spirits high throughout the reception.
So, your music will need to know how to set the pace at different parts of the ceremony.
Here's what we think that every bridal-couple-to-be should take into consideration when choosing the music for their wedding.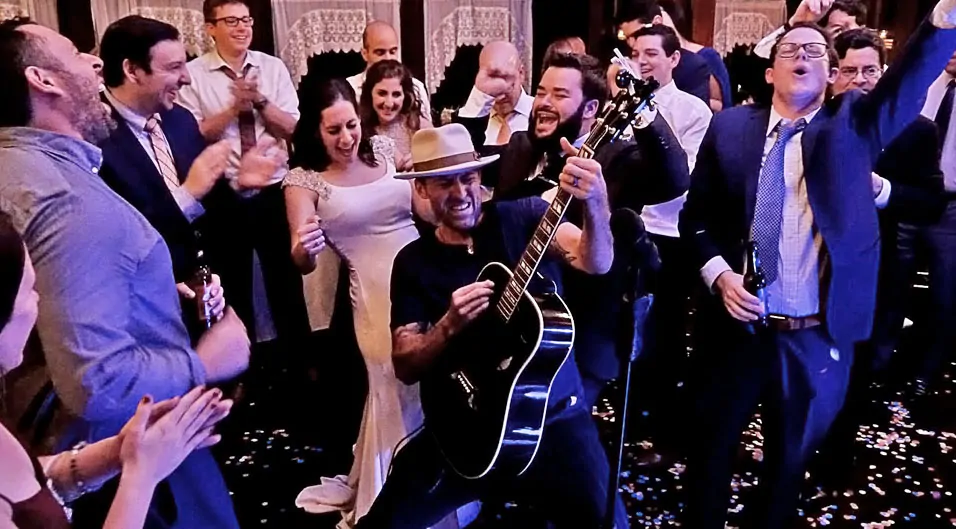 1) Set the music schedule
The first thing you should do is set the schedule for individual songs and blocks of songs. It will set the pace and determine the ambiance of your entire reception.
Most couples decide to start with slower or mid-paced songs just as a warm-up. As time goes by, you can accelerate the tempo of the music and the pace of the party.
The last part of every wedding reception is usually reserved for slower songs. That way, your ceremony will have a rounded structure
Of course, the cherry on the top of this list will be the songs for the first dance.
If you can't decide which number would be a perfect fit for your wedding, check out some classic first dance songs, suggested by The Knot.
2) Highlight the key points
No matter if you choose a pop band, a string orchestra or a DJ, it's vital to inform the music about the key points of the ceremony.
This includes both the timetable and the most important parts of the wedding.
For instance, if the wedding ceremony starts at 5 pm, the first dance can be scheduled for 6 pm. However, you might want to organize a photo session with guests between the ceremony and the first dance. In that case, make sure the band knows that the first dance is going to be held a bit later.
Also, the band needs to know whether you've prepared some special points or surprises for guests.
In some cultures, the bride needs to have one dance with her father. If you come from such a culture, you should inform the band in advance about that act.
Finally, you should tell the band if there are any songs that you don't want to be played.
For instance, some humorous songs related to ethnicity or religion might offend some of your guests.
Therefore, try to keep everything politically correct and you'll have a tremendous wedding ceremony.
Some bands set their price on the basis of the duration of the ceremony.
Others make their offer when they hear the music requirements of the couple in question.
What's important is to define the duration of your wedding ceremony while you're negotiating the terms with the band. Any additional changes and requirements might cause misunderstandings between you and the band.
Also, sometimes bridal couples get carried away by the ambiance at their wedding ceremony. As a result, they extend the party on the spot. Most bands additionally charge this overtime work.
Think about your guests and your friends' wedding you've attended. If you think that your invitees are keen on partying, perhaps it would be better to go for a longer party. In that case, save a few dollars more in advance instead of extending the reception during the wedding.
Also, if you're planning to organize some additional wedding entertainment performers, tell that to the band members beforehand. They can have a rest during this free time.
4) Negotiate the financial terms
You should choose your music acts based on the length of your ceremony, your music preferences, and the venue.
For most couples, one band can cover all the bases. What's important is to express all your needs to the potential bands for your wedding ceremony.
What's more, it would be pointless to negotiate with dozens of bands. After you do some research and consider some word-of-mouth recommendations, choose five bands.
Now you can send them your basic requests regarding the music genres and atmosphere you want to reach at your reception.
The band that offers the best value for money should be your wedding band.
If you can make a significant down payment before the wedding, you might try to lower the price, as well.
Some couples take their relatives and parents to a wedding dinner and throw a party for their friends.
If most of your guests live in the same town, that sounds like a reasonable choice.
However, if your invitees are scattered around the world, it's time-consuming to organize two separate events.
So, if you need a one-size-fits-all reception, make sure to pay attention to all your guests.
In terms of music, this means that the setlist should contain songs for different generations. From rock'n'roll oldies and pop-rock songs to modern pop dance hits, you need to satisfy different tastes.
You need to consider these things when you're choosing the band and the venue, as well.
The band should be able to perform this miscellaneous combo of songs equally well.
Also, you should choose a natural wedding environment, like a tranquil Houston wedding venue to ensure both fun and relaxation for your guests. When the music's on a pause, they can hang out with other guests in a relaxed and smooth manner.
That way, your aunts, uncles, and other elderly relatives will have the time of their life at your wedding reception.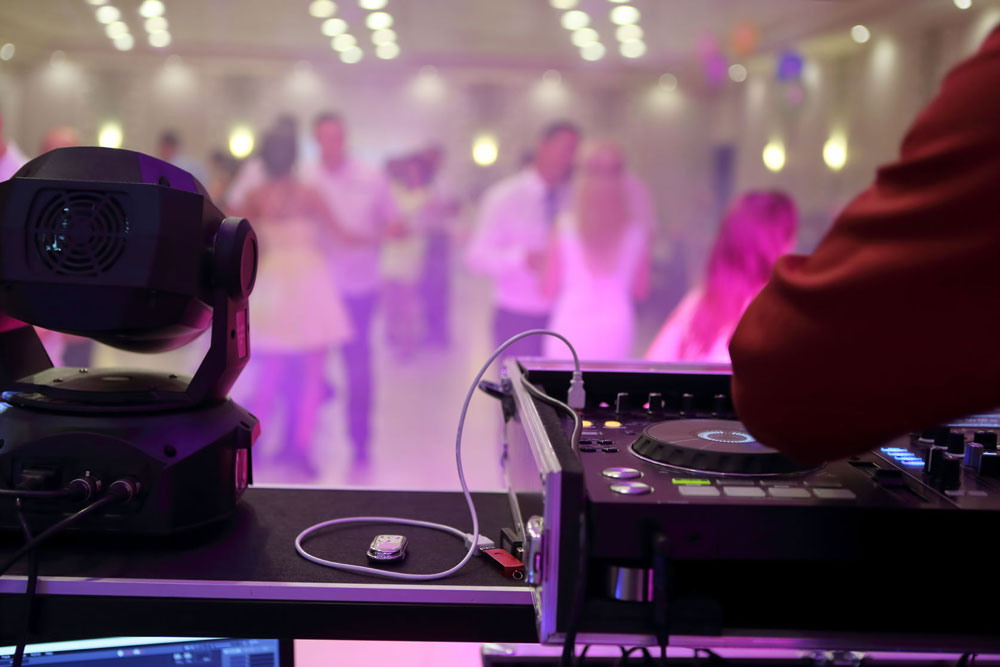 The choice of music can bury or skyrocket every wedding reception. The crucial thing for every new bridal couple is to think about their guests and music that would make them happy.
You might like Tool but your relatives probably expect to have fun singing Kris Kristofferson's songs.
So, couples need to reach an agreement on music that will create an apositive atmosphere and inspire people to dance.
That's why it's vital to state all your demands to the band that you choose for your wedding.
A well-crafted band and a cheerful bridal couple will generate positive vibrations for all the guests. Together with a pleasant venue, these are the main prerequisites for a tremendous wedding reception.
About the author
James Barnes is an experienced wedding organizer and blogger at theannexevents.com. He specialized in organizing outdoor wedding events. When he isn't writing about weddings and marital life, David usually goes swimming or playing squash.