If you're manifesting that dream destination wedding in paradise, chances are you're somewhat of an outlier and confidently operate "outside of the box." You've relinquished all guilt regarding who "may not be able to make it, "and you're looking forward to doing it your way, somewhere far away. You want what you want and wouldn't think of compromising this vision in any way! You've decided on what country or state, the venue, and what everyone will have for dessert, but you still have some REALLY important decisions to make and you get the feeling you might not be satisfied if you settle for the local vendors presented to you by the venue. Don't worry! If you absolutely want certain vendors, you can always import them from the homeland. Communication is key! You'd be surprised how negotiable some people are willing to be in order to work for a few days in paradise. Here is some strategic advice for planning your dream destination wedding, getting the vendors you want, and breaking the mold for the celebration of your lifetime.
From simple accommodations to resort hotels, entertainment options will be plentiful. Club-style DJs are not hard to come by. Neither is the guy who will play classical guitar on the beach while you get married. Most venues have their recommended entertainers and in many cases, they will do a fine job. Be careful though, local entertainment does not come cheap. You might even expect that prices would be less expensive than in the United States. Not the case. I planned my dream destination wedding in Tamarindo, Costa Rica three years ago. The guitarist they recommended wanted $500 to play our Ceremony – and apparently not a second more at either the beginning or end. I learned the hard way about the importance of communication, especially when there might be a language barrier. My $500 guitarist only played as we entered and left. Most wedding vendors charge an hourly rate in the U.S., so it was an unpleasant surprise to find out there would be no music as my guests arrived and were seated. Not to mention the fact that we didn't need music playing during the actual ceremonial proceedings. This guitarist made a killing for about ten minutes of actual playing. Face-palm! The DJ they recommended was more of a club-DJ-kind-of-DJ. He was ok, but I wasn't impressed with his song choice or his ability to create a flow between songs and genres. I also had to keep telling him to lower the music while people were eating and he treated me like I was being annoying when I did this. He had no sense of pacing or flow for a wedding as far as I was concerned. Someone told me that I couldn't judge him on the same expectations I would have if I hired someone from NYC. The people at the venue reassured me he was "the guy" to have and his website even reflected that he was an established "wedding DJ." In the end, my guests had more fun when I took over the DJing than they did from the DJ we overpaid for. My point is that if there is someone you know in particular that you love and want to entrust with the huge responsibility of providing music and entertainment on your big day, at least CONSIDER asking them if they were open to traveling for your wedding and what something like that would cost. Keep in mind that when you import entertainment for a destination wedding, you need to make sure they're competent travelers. They need the constitution to manage any subtle travel logistics that if improperly managed, could jeopardize their presence at your event. You're also hiring a Wedding Professional – someone who understands how to pace out a wedding and keep things interesting and compelling throughout the evening. This only comes with experience. If you decide to go with local entertainment, make sure that there is no miscommunication about the service you are receiving, the times you are booking them for, and the rate at which they are being hired (local currency, hourly, daily, etc). Finally, if you are going to bring someone in to take responsibility for catering high-quality entertainment for you and all your guests to enjoy – know that it's worth any added expense ONLY when you are intensely impressed with this person's skill and reputation for excellence. Choose, invest, and then get psyched!
Photographer / Videographer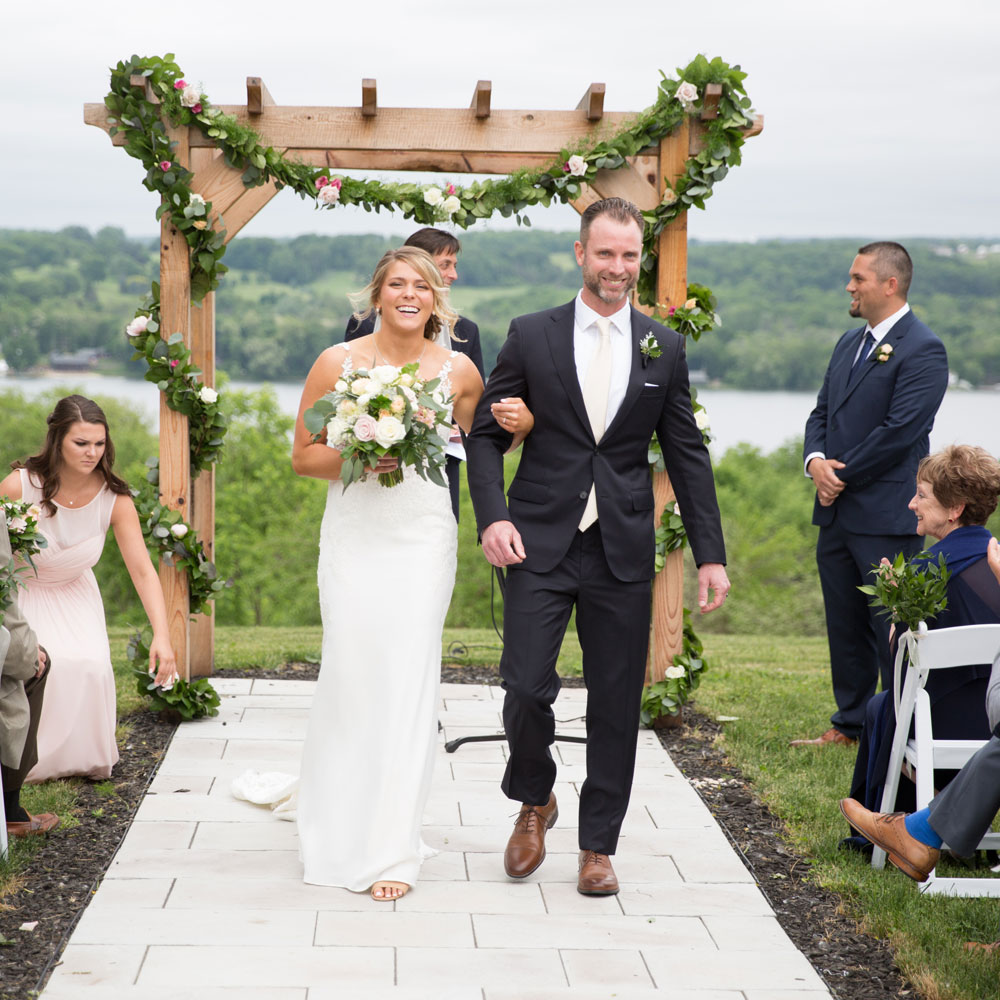 From country to country, you're going to have options. But again, just because they are already stationed in that country, doesn't mean it is going to be cheaper or better. As a wedding professional, I've worked a handful of destination weddings where the client brought their photographer or videographer from home or from somewhere else. They knew the photographer's work well. They also knew the types of shots they wanted – typical of weddings in the U.S. and especially in the NJ/NYC region. They didn't want to worry that the local photographer would shoot in a style that they didn't like or vibe with. And they certainly didn't want to risk not having their wedding documented properly. They covered their travel expenses, their daily rates and whatever else needed to be negotiated for their service. I bet you're imagining your wedding budget going up in smoke at the mere thought. It doesn't always cost a fortune though! Many wedding professionals are flattered that you love them so much and will be excited about the prospect of travelling to paradise to do what they do best, meet new people and might only need you to include travel and overnight accommodations. Don't be surprised if they make a longer trip out of it! It's an adventure and an honor to be chosen and this inevitably leads to a long-lasting bond between client and vendor and any friends made along the way. Choose your photographer and videographer based not only on their work but also on your eagerness to have their positive, creative, and helpful energy around you on your wedding day.
This is a very specific thing and some brides don't want to take any chances having someone they are unfamiliar with do their hair and makeup on their wedding day. Personal Hair and Makeup Artists are constantly hired for destination weddings. Again, with the right approach and enthusiasm, and as long as the dates work, you'll find most hair and makeup people are more than willing to hook up a great deal to do some hair in exchange for their rate and at least a day of post relaxation.
When my wife and I were planning my wedding in Costa Rica a few years ago, we originally made arrangements for everyone to stay at a hotel/venue that could accommodate 45 guests. Because that was basically the capacity of the entire hotel, ALL the room rates were drastically discounted. When we got our RSVPS back and 90 people confirmed, we had to switch to another hotel entirely. This one was much nicer – and consequently, much more expensive! But because we had so many guests and we decided to have the wedding right there at the venue on the beach, we were able to negotiate huge discounts on the room rates. Know what you can leverage and always be polite and friendly as you explain the specific details of your event and any expectations you may have. You will attract the right people who will want to help you and maybe even save money in the process!
A Day-Of coordinator was one of the best decisions my wife and I made for our wedding. Being around weddings as much as I am, I admit that I thought this might be a superfluous expense. But man, would I have regretted not having hired that person! It ended up drizzling right before our ceremony on the beach. Our coordinator made sure all the seats were dry and that everyone didn't get soaked. She worked closely with the venue and handled every detail, making sure the timeline was on track. She took responsibility for so many things that would have surely distracted us from just being in the moment with our guests and taken away from the tropical paradise we were in. Sometimes you just have to pay the money to not have to think about details on that day. Just let someone else tell you where to be and when.
You CAN pull this off! And all the hard work that goes into the planning and coordination will translate directly into what is sure to be an incredible and unforgettable time with the lucky group of friends and family you choose to share it with. Before tossing out an idea (such as importing your vendors), reach out to them and open up a discussion to find out what it will cost instead of assuming you won't be able to afford it. In hindsight, I assumed too much about the entertainment I reserved and was naïve to think it would automatically be comparable to what I was used to in my own NJ and NYC market – where I run my own entertainment company. Do your best to vet out the local vendors via their websites, available videos, reviews, and any other means to which you can gain insight without having to physically be there (although, that doesn't sound like such a bad idea!). Break the mold on traditional locations and venues. You're only limited by your imagination!
By the way, don't forgo a real honeymoon just because you did a destination wedding. Plan your dream trip with my friends over at Epic Road, a travel company that specializes in designing luxury honeymoons to the world's most incredible destinations.