Exclusive Dj services discounts and special offers for our local New Jersey neighbors.
We understand that it's expensive to get married and host special events these days and that every little bit helps when it comes to the price. For this reason, we are more than happy to extend various discounts on our services throughout the year, especially to our local clientele. Feel free to scan through these various discount coupons and find the one that may work best for your situation.
Please remember to let us know you want to use one BEFORE you put down a deposit, as these discounts are no longer applicable after a reservation has been made. One coupon can be used per event and they cannot be combined with any other discounts that are already being given for anything we may have discussed.
Thank you for considering our entertainment services for your special event. It is an honor and a privilege to be considered and of course, chosen!
We are recommended by the following local Venues in New Jersey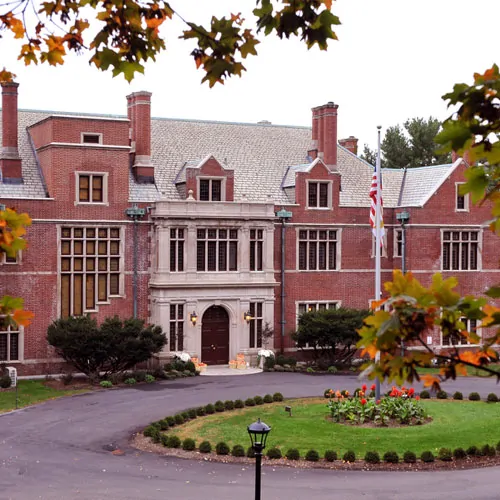 The Mansion / 90 Acres
2 Main St, Peapack and Gladstone, NJ 07977
We are so proud to be a recommended vendor at this exquisite property. Top of the line in every way, from the staff to the grounds and food, their service and quality are impeccable. We often work at The Mansion and also their adjacent restaurant 90 Acres, which caters to smaller more intimate gatherings,  ideal for any of our charming "one of a kind" acoustic acts, like Owls & Lions, to perform.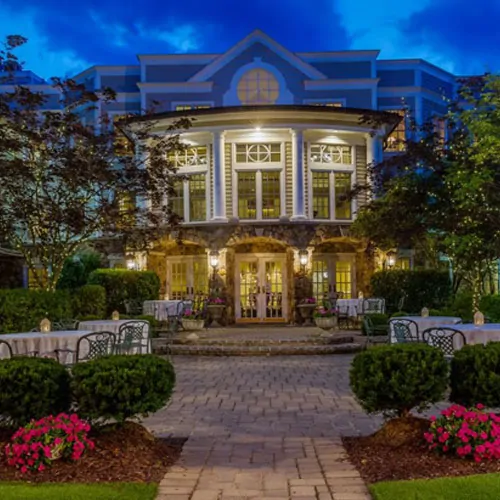 Olde Mill Inn
225 US-202, Basking Ridge, NJ 07920
Having been a recommended vendor here for nearly a decade, we have catered entertainment services in every variation here. From smaller weddings at The Grain House to bigger ones in their main ballroom, we frequently have both bands and DJs performing here. We are also experts on how to provide the right lighting for any client that may want to compliment their rooms with some complimentary ambiance.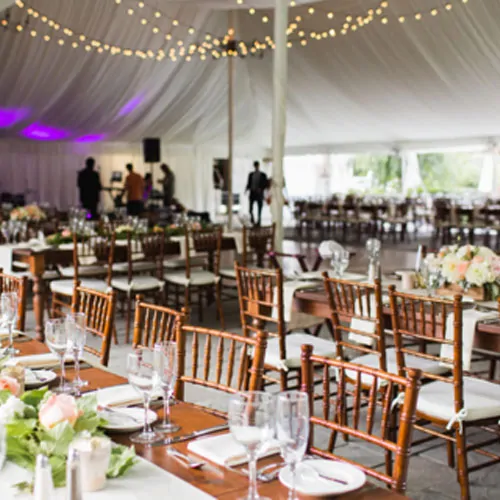 Crossed Keys
289 Pequest Rd, Andover, NJ 07821
We love anything that's "one of a kind" and that's why we love working at Crossed Keys! They have recently upgraded and remodeled their entire property and it is nothing short of astounding with regards to the overall experience this place can provide. They love recommending us because our vibes are very kindred. Most clients book one of our charming acoustic duos to perform for ceremony/cocktails and then a DJ/MC (often with an additional live instrument or two) for Reception. We keep it organic, dynamic and always tasteful.
Inn at Millrace Pond
313 Johnsonburg Rd, Hope, NJ 07844
Having a wedding at "The Inn" is nothing short of magical. Their grounds are impeccable and their experience is very personal and timeless. Brides often get married barefoot here (if that says anything!) They have been recommending us for years based on our ability to satisfy the delicate whims of clients who seek a form of entertainment that is appropriate and tastefully balanced with the outdoor / tent / rustic vibe already in place. The right acoustic duo for Ceremony/Cocktails and DJ/MC for reception is most popular.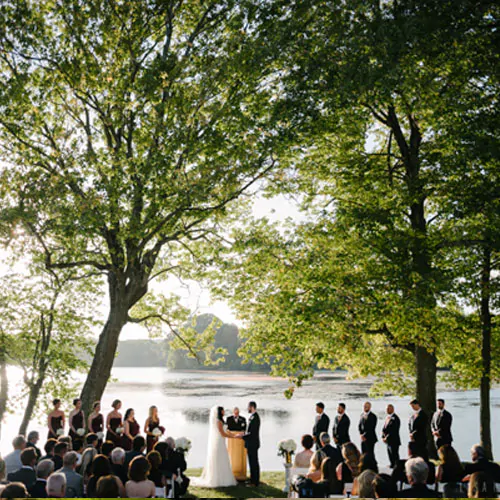 Indian Trail Club
830 Franklin Lake Rd, Franklin Lakes, NJ 07417
A true wedding venue kingpin, the Indian Trail Club is respectable on all levels. We work here so much we give hugs when we visit. Our approach to entertainment and their approach to catering and hospitality meet in this very grateful place that compliments the energy in all the right ways. We have DJs and bands perform here regularly and enjoy collaborating with their staff and their clientele.